Keki Nasserwanji Daruwalla To Be Honoured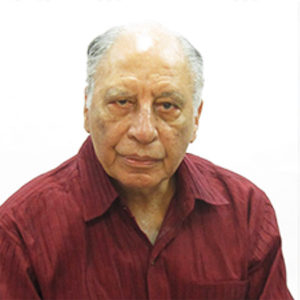 Mumbai: One of India's best-known poets and short story writers, Keki Nasserwanji Daruwalla, will be honoured as the Tata Literature Live! Poet Laureate for 2017.
The Tata Literature Live! Poet Laureate Award, which carries a citation, plaque, and a cash prize, will be presented to Mr. Daruwalla on the inaugural day of the festival, November 16, 2017, at the National Centre for the Performing Arts (NCPA), Nariman Point, Mumbai.
Mr. Daruwalla said, "Delighted. The fact that this kind of award exists shows that people still care for poetry. All poets incidentally are not mad as people think, though the madder the poet, the better the poetry. Regrettably, I hail from the non-mad variety."
Born in Lahore in January 1937, Mr. Daruwalla joined the Indian Police Service…
To read more about Keki Nasserwanji Daruwalla, please click here.