Sir Ratan Tata Trust – Encouraging Education, Empowering the Youth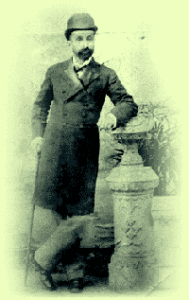 Picture Courtesy Sir Ratan Tata Trust Website, was set up in 1919 after the after the untimely demise of Sir Ratan Tata at the age of 47. Today it is one of the oldest philanthropic institutions in India, and has played a pioneering role in changing the traditional ideas of charity and introducing the concept of philanthropy.
The Trust supports efforts in the development of society, through institutional grants in areas of Rural Livelihoods & Communities, Education, Enhancing Civil Society & Governance, Health and Arts & Culture. Besides institutional grants, the Trust also makes individual grants for education and medical relief.
The Trust has, since its inception disbursed approximately Rs. 3346 million (US $ 79.66 million) to various institutions in the above mentioned themes, besides individuals.
On the individual front, the Trust offers a range of education grants to students in India, to help them pursue their goals without worrying about the finance to back them up. These scholarships cover a range of courses – including Pharmacy, Architecture, Hotel Management, and Law…
To know more about these scholarships and the application procedure for the year 2007-2008, please visit the Sir Ratan Tata Trust website here.